CIA MASTER'S DEGREE PROGRAMS​



Master the World of Food
No one is more qualified to educate you about the world of food than the CIA, the world's premier culinary college. Lead the food industry with the advanced level of knowledge, skills, and qualifications that come with a graduate degree. With online master's degrees in Food Business, Sustainable Food Systems, or Wine and Beverage Management, the CIA has the right program to expand your career options, elevate your skills, and reset your goals. A CIA credential is the final touch your resume needs—opening doors throughout the food world and ushering you into our industry-wide alumni network. Created with working professionals in mind, flexible online learning allows you to advance or launch your food career without putting the rest of your life on hold. Make an impact on your future and the future of food today.
This signature master's program will develop your business acumen and provide the tool set needed to launch your own food business or drive innovations within your current company. Our graduate degree program pairs the rigorous business education with a food focus found only at the CIA.
The only master's program approaching sustainability issues through a culinary lens. This pioneering program addresses the complex social, environmental, and economic factors directly affecting the world's food systems. Prepare to lead change and drive impact.
Master's in Wine and Beverage Management
Learn More
Gain a business perspective on the growing wine and beverage industry and advance your professional career by mastering the entire lifecycle of the bottle—from tasting to marketing and distribution to restaurants and retail.
WHAT THEY ARE SAYING
"The food industry is evolving at a rapid pace and needs us now more than ever before. I got my master's degree in order to become a leader in the transformation of the global food system towards a healthier planet for future generations"
—Michael Hornback, CIA master's student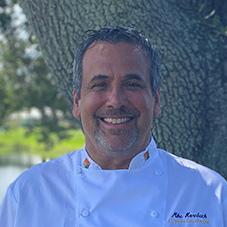 "Getting my master's degree from the CIA was a wonderful journey. While still learning, I applied my lessons in business and doubled my income! I now have modern ideas to better run my business."
—Judy Doherty, CIA master's graduate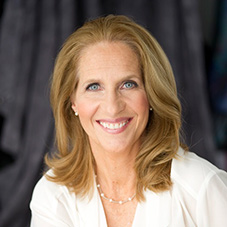 "As someone who lives abroad but still wanted to have access to the CIA's stellar network of teachers and professionals, the online master's program has been ideal for me. I have been able to balance my personal and professional life alongside my studies."
—Dylan Foley, CIA master's student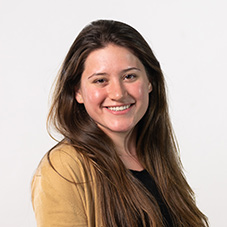 Advantage of an MPS Degree
A Master of Professional Studies (MPS) degree is a master's degree that uniquely combines theory and practice. It provides specialized skills and knowledge within a specific industry, designed for those who want to advance professionally in their chosen field. In other words, you're getting a hyper-focused education, academically curated to advance your career. With an emphasis on academics and hands-on learning taught by professors who are practicing industry professionals, an MPS degree is designed with the demands of employers in mind, giving you an advantage amongst your peers in qualifications and up-to-date knowledge. If your goal is to excel professionally within your industry, an MPS program is right for you.
How is an MPS Degree From the CIA Different Than an MBA?
For those interested in leading the world of food, beverage, and hospitality, a master's degree from the CIA—the world's premier culinary college—offers you an advanced practical education geared specifically to the complex world of food. You gain business and management knowledge in the context of food, giving you a better foundation to lead change and drive impact upon graduation. Additionally, case learnings and in-person residencies will focus on relevant food industries. And, an MPS (Master of Professional Studies) degree offers you more flexibility to fit into your current life and is shorter and more affordable.
School of Graduate and Professional Studies
Students further enhance their food and beverage business knowledge or culinary skills in the School of Graduate and Professional Studies at the CIA's Food Business School. Top industry experts and CIA faculty lead deep-dive discussions, research, and focused learning backed by the college's unparalleled resources and connections. Whether it's a master's degree or specialized certificate, a CIA credential is an ideal way for students and professionals to advance their careers. It opens doors throughout the food world and connects graduates to our 50,000-strong, industry-wide alumni network.
Contact US