PROFESSIONAL DEVELOPMENT
Invest in your career with training and development from the Culinary Institute of America.
The Culinary Institute of America offers a full-range of educational options for professionals looking to advance their career in the food industry—from Master's degrees to Continuing Education Credits (CEC), Certificate programs, and the CIA's ProChef Certifications.
Inspiring and skill-enhancing, our courses deepen essential knowledge and understanding of the global food system. They outfit emerging innovators with key tools, creativity and connections to change the way we feed a hungry planet. Check out
upcoming courses
.
The FOODBIZ+ series is a program of online conversations between the Food Business School host and food industry experts exploring the latest opportunities—and threats—in food business. Check out
upcoming conversations
or our library of
archived topics
.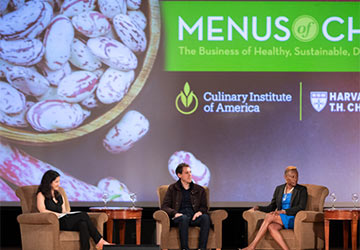 Earn Continuing Education Credits (CEUs) with CIA's Industry Leadership Conferences
The CIA's thought leadership conferences bring together the best minds from the food and beverage industries, academia, and other sectors to address critical issues affecting our food system, forecast trends, and help chefs and foodservice professionals position their menus and businesses for the future. Explore our signature Menus of Change® Conference, in partnership with Harvard's TH Chan School of Public Health, Global Plant-Forward Culinary Summit, Worlds of Flavor, Healthy Kitchens, Healthy Lives, and CIA Summit for Sommeliers and Beverage Professionals.
ProChef® Leadership Training and Certification
At the CIA, we believe that a positive culinary culture fosters stronger teams, increases staff engagement and retention, and attracts talent. Importantly, it aligns behaviors to organizational goals and develops mindsets prepared to adapt and pivot more effectively to industry shifts.
ProChef® is the Culinary Institute of America's professional training and credentialing system for foodservice operators. It is the globally recognized industry standard for thousands of culinary professionals around the world. We provide leadership training for sous chefs, executive chefs, and food and beverage managers as well as hands-on skills, video-based training, and workforce development for line cooks. Learn more.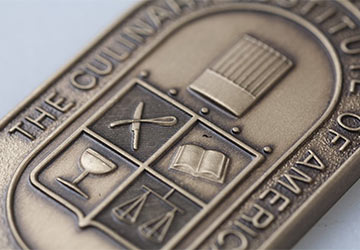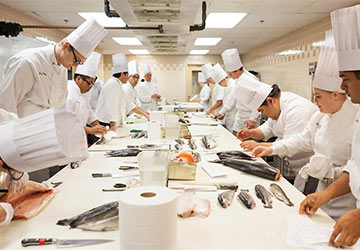 Accelerated Culinary Arts Certificate Program (ACAP)
Already have a bachelor's degree, but need the culinary training? Now, you can advance your career with the CIA's Accelerated Culinary Arts Certificate Program (ACAP). In just 30 weeks at our Napa location, you'll gain advanced new skills and insight into the workings of the professional kitchen. Learn more.