CIA ONLINE MASTER'S IN
WINE AND BEVERAGE MANAGEMENT



Become an Industry Leader with a Master's Degree in Wine
Distinguish yourself from a standard sommelier certificate with a master's degree in Wine and Beverage Management from the Food Business School at CIA. In this one-of-a-kind wine business degree program, you'll hone your wine tasting and theory skills while developing a rich repertoire of business management, industry innovation, and leadership competencies so that you can chart your own fulfilling career in the wine industry.
Ready to apply? Start your application.
Program Highlights
Get Started Fast—No entrance exam required.


Study From Home—Classes and tastings are conducted online along with in-person residencies.


Get an Accredited Master's Degree—Graduates receive a Master of Professional Studies (MPS).
Program Overview
Offered by the Food Business School for graduate education at the Culinary Institute of America, this master's degree in wine program equips industry professionals with the knowledge and credibility they need to pursue elite careers in the wine and beverage business. Your studies will cover a variety of cultural and business topics, including:
Studying the lifecycle of wines—from bottle to table—with a curriculum that takes you from tasting, to marketing and distribution, and to restaurant and retail.
Residencies in Napa Valley, CA, where you'll get hands-on field experience in world-famous vineyards alongside unparalleled networking opportunities with vintners, distillers, and other industry professionals.
Curated wine-tasting kits—comprised of 24–30 global wines per semester—delivered to your door for online remote learning.
Go beyond wine to study mixology, distilled spirits, and non-alcoholic beverages.
A faculty with impeccable industry credentials means you'll gain valuable insights from some of the top wine and beverage authorities of our time.
A diverse, tight-knit cohort of learners who grow together while sharing knowledge of the wine and beverage industry and related fields.
Delivered in the online "Executive Format," this program allows students to earn their degrees while continuing their work and personal lives.
Ready to apply? Start your application.
Gain Recognition and Credibility in the Wine World
In an industry in which many rely on certification courses for career advancement, a master's degree in wine can unlock a whole new tier of career possibilities. From hospitality entrepreneurs to distribution executives, this wine management degree program equips you with the knowledge and credentials you'll need to pursue a variety of in-demand career paths.
Entrepreneurial Pursuits
Create your own niche in sectors like hospitality, tourism, or education
Wine Bar Owner
Wine Education School Founder
Wine Tour Operator Managing Partner
Corporate Careers
Tailor your business skills to in-demand roles at wineries and distributors
Director of Wine and Spirits
Vice President of Sales
Senior Director of Operations
Curriculum Overview
The two-year, 30-credit Wine and Beverage Management master's degree program includes:
24 credits in online courses covering subjects such as global wine business operations, entrepreneurial innovation, spirits, fermented and non-alcoholic beverage, and advanced beverage management, as well as a 2-credit online capstone project developed with input from faculty advisors and mentors.
4 credits consisting of three short residencies at the California and New York campuses held before the start of your first semester, after the completion of your second semester, and as your final semester concludes.
Faculty and Industry Experts​
Master Sommelier

Named "Great Wine Mentor" by Wine & Spirits Magazine

Sommelier and Wine Business Owner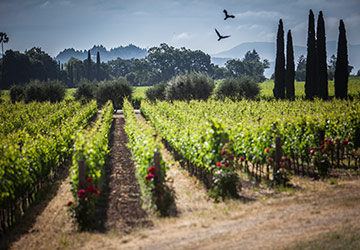 Networking Opportunities Abound During Napa Valley Residencies
Online learning is augmented with in-person residencies at CIA's California campus. You'll get hands-on learning and real-world experience in the heart of Napa Valley.
Visit world-renowned wineries where you'll participate in interactive tastings and get hands-on field experience. Previous cohorts visited Opus One and Demptos Napa Cooperage, among others.
Network with leading industry vintners, winemakers, and distributors.
Focus on sustainability practices within the wine industry during your second residency.
Teambuilding and collaboration with classmates from diverse backgrounds.
Take part in educational programs such as creative beverage and sensory seminars.
Immerse yourself in the Napa Valley, the heart of wine country.
"From the vineyard and winery field trips, and educational tasting sessions, to meeting and interacting with some of the wine and beverage industry's most respected professionals, I feel that this residency experience was one of the most valuable components of the program."
—Jeffry Wiesinger, Wine and Beverage Management master's student
One-of-a-kind Online Learning Format
The Wine and Beverage Management master's degree at CIA offers online learning via premium wine tasting kits delivered to your door, allowing you to participate in class from wherever you are.
Carefully curated by our expert faculty and reflecting the excellency standards synonymous with the CIA, tasting kits are comprised of 24–36 global wines per semester. You'll learn the complexities of wine identification, sensory analyses, and master the intricacies of food and wine pairings.
An innovative and modern approach to online learning, this flexible format takes into consideration the realities of working professionals with busy schedules. But online learning doesn't mean alone—you'll be part of a vibrant cohort who learns, grows, and networks together.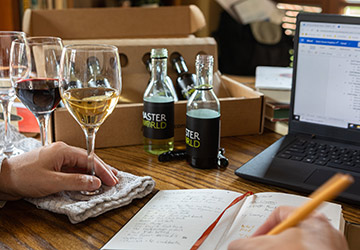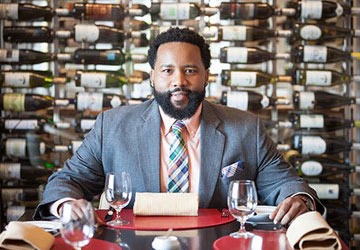 CIA Advantage
Choosing CIA for your Wine and Beverage Management master's degree makes perfect sense. CIA's Rudd Center for Professional Wine Studies at the CIA Greystone campus—where you'll visit during your residencies—is a state-of-the art wine education center. Home to innovative educational offerings, it boasts sensory classrooms designed for analyzing wines and beverages, wireless keypad response systems, built-in light boxes, and expectoration stations.
We've been educating successful wine, beverage, and hospitality professionals for decades, helping to launch and advance thousands of careers of wine and beverage leaders. As a graduate of CIA you'll have lifelong access to career resources—including job listings, and Career Fair and networking events. Additionally, you'll instantly become a member of a 50,000-strong influential professional network of CIA alumni, paving the way for unparalleled career opportunity. Your network will consist of CIA grads who are shaping today's wine industry, including:
Raj Parr '96, master sommelier, James Beard award-winner, and co-founder of Acclaimed Domaine de la Côte, Sandhi, and Evening Land wineries
Melissa Monosoff '00, published author and director of education for the Court of Master Sommeliers
Carlton McCoy '06, master sommelier, star of CNN series NOMAD with Carlton McCoy, and CEO of five Napa Valley wineries
What Are They Saying
"The CIA's Wine and Beverage Management master's degree is helping me grow my career in the wine industry. I'm making connections, learning about the hospitality industry, and being challenged in unexpected ways. I am thankful for the online option, as it has allowed me to continue to work full-time while obtaining my master's degree."
—Emilie Lariviere, master's in Wine and Beverage Management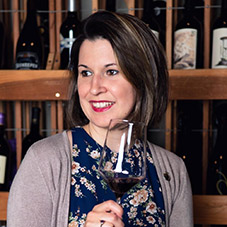 "Finding the CIA's Wine and Beverage Management program gave me the opportunity to change my career in a way I never thought possible. Enrolling at the CIA was one of the best decisions I've ever made."
—Jennifer Weiss, master's in Wine and Beverage Management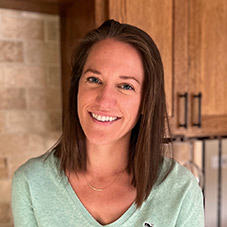 "Choosing to invest in my professional development with the Wine and Beverage Management master's program was easy. Online classes let me maintain my career while furthering my education, and I'm applying this new knowledge directly to my job."
—Lauren Balak, master's in Wine and Beverage Management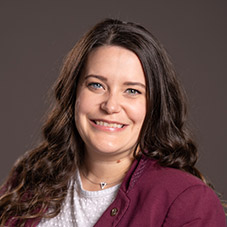 Contact US