CIA ONLINE MASTER'S IN
SUSTAINABLE FOOD SYSTEMS


Transform the Future of Food and Food Systems
You already know that complex social, environmental, and economic factors shape the world's current food and food systems—for better and for worse. The challenges around creating better food systems that support personal and planetary health, equity and diversity, and more require a new approach to problem-solving, and you want to be part of the solution. But how? With our online master's in Sustainable Food Systems you'll be equipped with the tools, advanced level of knowledge, and qualifications to transform our food systems at the local, regional, and global levels. Step up and lead—it's more important than ever.
Ready to get started? Apply now.
Overview
Understand the interconnectedness between planetary health and our future food systems, with an emphasis on issues of climate change, renewable resources, waste reduction, responsible sourcing, regenerative agriculture, and healthy oceans and sustainable fisheries.
Hone the leadership skills essential to create change and achieve impact—from the local to the global level. Transform food systems through small, grassroots initiatives and from within large organizations by influencing change up, down, and across departments. Drive reform and influence mindsets to inspire and create sustainable business models for the future.
Examine institutional and public policies that address issues of diversity and inclusion, class disparity, labor justice, and race and gender inequality within the food system.
Informed by the contributions of an external Advisory Council, comprised of leaders in sustainability and organizational strategy from top companies, foundations, and nonprofits—many looking for changemakers to help lead their organizations into the future—including Food at Google, Oatly, Panera, the James Beard Foundation, Zero Hunger | Zero Waste by Kroger, Good Food, FutureTable, and Wholesome Wave.
Taught by a select group of the nation's most talented leaders in food systems change—including CIA faculty, adjunct faculty, and guest lecturers—this is the only master's degree that approaches sustainability issues through a culinary lens—through the people who grow food, distribute food, prepare food, serve food, and impact the broader community through food.
No reason to put your career on hold. Online classes taught by our expert faculty provide schedule flexibility for busy working professionals.
Get real-life, field experience at short, immersive, in-person residencies that explore the characteristics of food systems on the West Coast (San Francisco Bay Area) and East Coast (New York City and Hudson Valley).
Ready to get started? Apply now.
Cultivate Your Career and Change the World
The CIA Master of Professional Studies in Sustainable Food Systems degree is designed for professionals who aspire to champion sustainability innovations for non-profits and corporations, help existing organizations turn ideas into actions, and drive change around the health of the planet and its people.
Whether forging a new professional path or growing within a current role, this program is perfect for people looking to advance their careers in the following areas and beyond:
Agricultural specialist
Supply chain management
Environmental lobbyist
Farmer advocate
Food and/or nutrition educator
Food writer
Product developer
Sustainability program manager
Innovation manager
Registered Dietitian
Farm-to-Table Program Director
Policy director
Curriculum
The two-year, 30-credit Sustainable Food Systems master's program includes:
27 credits in asynchronous online courses covering subjects such as sustainability and climate change; sustainable agriculture; food system innovation; leadership and impact; as well as a final capstone project developed in collaboration with faculty advisors and mentors.
3 credits consisting of three short residencies held in the San Francisco Bay Area and the Hudson Valley, held in your first, third, and final semesters.
Faculty and Industry Experts​​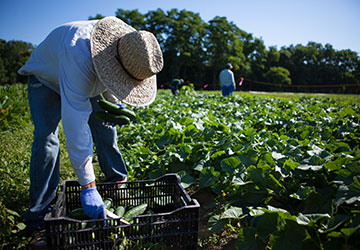 Residencies
The convenient online learning format of the sustainable food systems master's program is supported by short, immersive residencies, which gather cohorts for hands-on learning and real-world experience. You'll get field experience on both the East and West Coasts, exploring the characteristics of food systems in the San Francisco Bay Area and the Hudson Valley/New York City. Attend the CIA-Harvard collaborative Menus of Change Leadership Summit, and network with the changemakers leading the future of food. You'll also get the opportunity to bond and collaborate with your fellow cohort members, who all share your passion for changing the world through food.
CIA Advantage
As a graduate of CIA, you'll instantly become a member of a 50,000-strong influential professional network of CIA alumni, paving the way for unparalleled career opportunity. You'll also have lifelong access to career resources—including job listings, and Career Fair and networking events.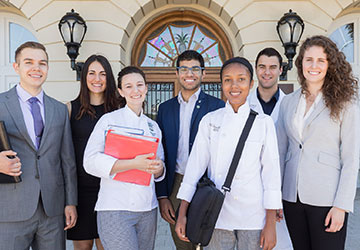 What They Are Saying
"As the world's top companies look to the future, experts in sustainability are necessary and valuable hires. With CIA's reputation for educational excellence, there's no question that a master's degree in Sustainable Food Systems gives any candidate a professional advantage."
—Michiel Bakker, vice president, Global Workplace Programs at Google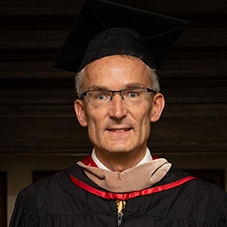 Contact our Graduate Admissions Team