REDISCOVER THE FOOD BUSINESS SCHOOL


Your Time is Now
There's never been a better time to advance or launch your career in food, beverage, and hospitality. Only the Food Business School at CIA will give you the skills, knowledge, and global industry connections to take you anywhere you want to go in the world of food.
Take the steps towards impacting your future and the future of food today.
Use code REDISCOVERMASTERS and we'll waive the application fee. Have questions? Schedule a time to talk with an admissions counselor.
Advance Your Career with a Master's Degree
As a leader in experiential learning, the CIA offers a unique combination of convenient online lessons plus in-person residencies with invaluable real-world networking opportunities.
The CIA's Food Business School offers three unique master's programs to choose from: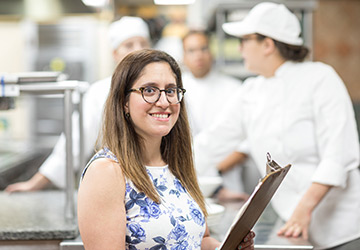 Master's in Food Business
This signature master's program will develop your business acumen and provide the tool set needed to launch your own food business or drive innovations within your current company. Our graduate degree program pairs the rigorous business education with a food focus found only at the CIA.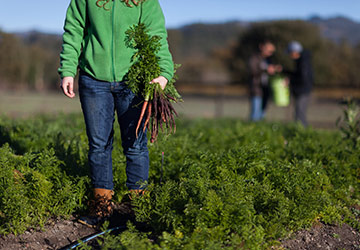 Master's in Sustainable Food Systems
The only master's program approaching sustainability issues through a culinary lens. This pioneering program addresses the complex social, environmental, and economic factors directly affecting the world's food systems. Prepare to lead change and drive impact.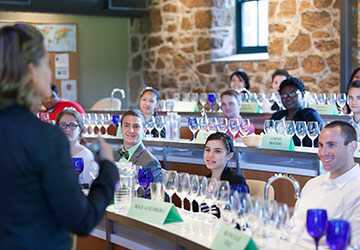 Master's in Wine and Beverage Management
Gain a business perspective on the growing wine and beverage industry and advance your professional career by mastering the entire lifecycle of the bottle—from tasting to marketing and distribution to restaurants and retail.
CIA Advantage
No one is more qualified to educate you about the world of food than the CIA, the world's premier culinary college. Lead the food industry with the advanced level of knowledge, skills, and qualifications that comes with a graduate degree. A CIA credential is the final touch your resume needs—opening doors throughout the food world and ushering you into our industry-wide alumni network. Created with working professionals in mind, flexible online learning allows you to advance or launch your food career without putting the rest of your life on hold.