CIA ONLINE WINE AND BEVERAGE
MANAGEMENT MASTER'S VIEWBOOK



Master the Business of Wine and Beverages—Online
Are you a busy professional looking for an edge? The CIA's unique beverage program will teach you everything you need to know about the global wine and beverage business and more.
Speaking with a currently enrolled graduate student can give you invaluable insight into the Food Business School at CIA's master program. Our student ambassadors are available to chat with you and answer whatever questions you may have about pursuing your master's at CIA. Choose an ambassador profile below to connect with someone today.
Advance your career with a CIA master's degree.
WHAT THEY ARE SAYING
"To me, a graduate from the wine program at CIA really puts them at another level…the knowledge really positions them to grow quickly in our business. I think we've seen this over and over: when someone comes out of CIA…they go up the ladder faster, find themselves in a position of authority and management a lot faster."
—Charlie Palmer, Restaurateur/Founder, The Charlie Palmer Group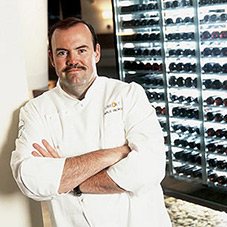 Contact Us